Join Us!
Since its founding in 1881, the American Association of the University Women has been the nation's leading voice advancing gender through research, education and advocacy.  With more than 170,000 members and supporters, 1,000 branches, and 800 college/university institution partners, AAUW continues its strong advocacy of equity for women and girls.
AAUW in California began in 1885 when women in San Francisco organized as the Pacific Coast Collegiate Alumnae.
The AAUW Funds is our foundation which supports Tech Trek, research, community projects, fellowships, grants for outstanding women, and the support of women seeking judicial redress for gender discrimination in education and the work place.
---

Research the 5-Star Program at:
https://www.aauw.org/resources/member/initiatives/5-star-program/
---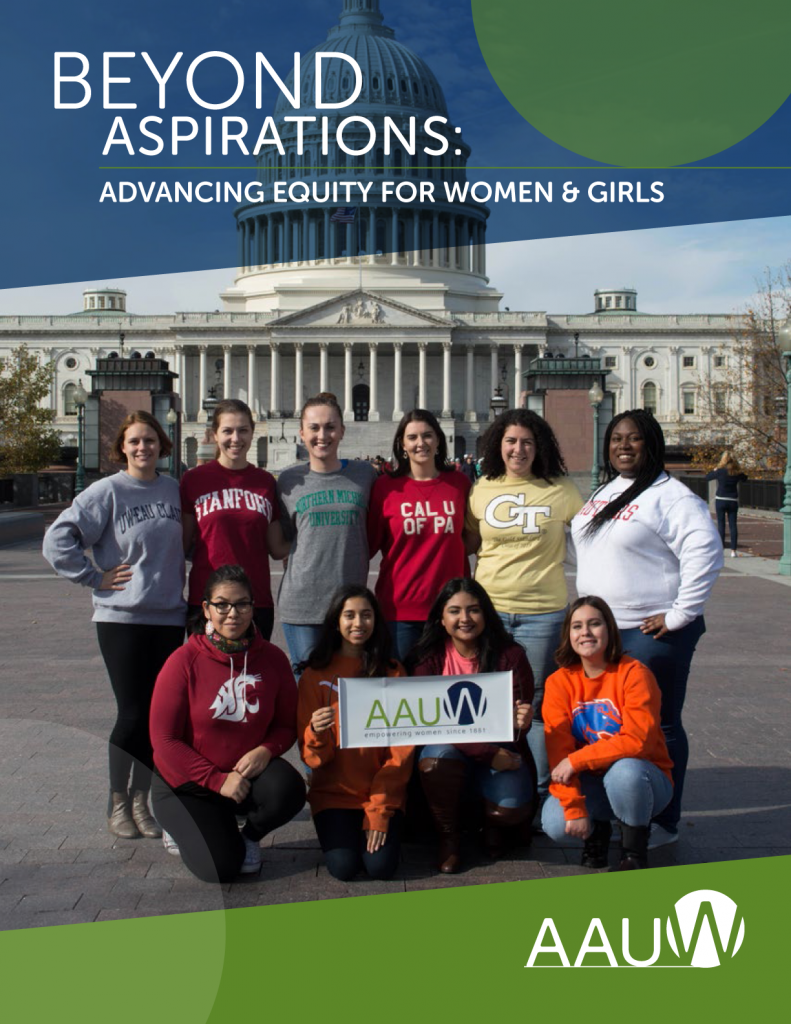 ---
ByLaws of the American Association of Univeristy Women- Hayward-Castro Valley Branch, Inc
---
Our Branch
The Hayward/Castro Valley Branch of the AAUW invites you to join us in our support of issues important to the status and well-being of women. We have been active in the community for over 72 years, since 1941 when our branch was founded.
Our Mission
AAUW advances equity for women and girls through advocacy, education, research and philanthropy. Our national association sponsors research into equity for girls and women in education and business; provides legal advocacy and financial support to women facing discrimination or sexual harassment in the workplace or in schools of higher education; provides grants and fellowships to graduate women; and publishes important research about issues such as technical training, pay equity, and their latest research Deep er In Debt.
Locally we work with our libraries providing uplifting programs that support the mission of AAUW. We also network with the League of Women voters to provide nonpartisan information to the community about issues and candidates, and we support the work of FESCO and the Emergency Shelter Program in their efforts to assist women in crisis.
Funding Programs
We raise funds for Tech Trek to send 7th grade girls who are interested in math or science to a six day camp at Sonoma State. Our method of raising these funds is a dinner at Gianni's . We provide the waitresses and receive 10% of the evening proceeds and all the tips.
We also have a pancake breakfast at Knudson's to raise funds for Tech Trek.
The Souper Supper is to raise funds to send a Chabot College student to the University of Maryland for a leadership conference sponsored by AAUW National. The newly chosen Tech Trek girls and their families are invited to the Souper Supper as our guests.
Special Interest Groups
Our members also experience fun and friendship through participation in interest groups of their choice: drama reading, book reviews, dining out, Bunco, excursions and others. They enjoy social events such as picnics, and our annual holiday party . General meetings are informative and interesting and cover the topics that have been researched by AAUW such as Bullying and Title IX. Our members highly value their associations with the intelligent and talented women and men they meet through AAUW. See the Shareline Newsletter for more information, meeting times and places.
Diversity
In principle and in practice, AAUW values and seeks a diverse membership. There shall be no barriers to full participation in this organization on the basis of gender, race, creed, age, sexual orientation, national origin or disability.
Join Us!
Now more than ever, the American Association of University Women needs strength in numbers. With more than 170,000 members and supporters, 1,000 branches, and 800 college and university partners, AAUW uses its powerful voice on critical issues affecting women and girls.
The only requirement for membership in AAUW is that you have a AA degree or higher and are committed to promoting causes important to women.
If you are an undergraduate working toward an associate's or bachelor's degree, get involved by becoming an AAUW student affiliate.
We warmly invite you to join our branch, or just join us for an event. For more information, contact Liz Bathgate by email at lbbathgate@att.net.
Learn more about the benefits of membership, including national and regional activities, access to fellowships, grants, and awards and AAUW membership discounts.